The Last CSGO Major, BLAST.tv Paris Major 2023
The BLAST.tv Paris Major 2023 took place in Paris, France at the Accor Arena over a 13 day period (from Mon, May 8, 2023 – Sun, May 21, 2023). The BLAST.tv Paris Major 2023 would also be the last CS:GO major before Valve shifts to Counter-Strike 2. There is a total of 24 teams competing in this major, which includes: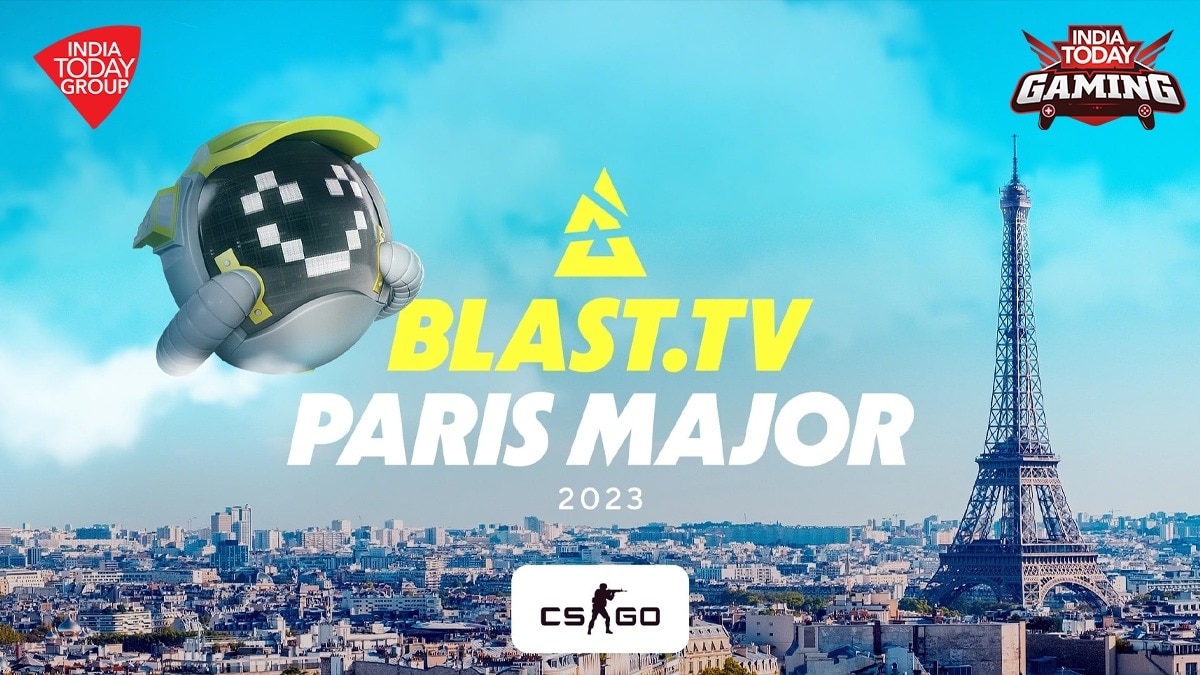 Challenger Stage: paiN Gaming, Monte, G2 Esport, GamerLegion, FORZE Esports, Apeks, Ninjas in Pyjamas, OG, ENCE, MOUZ, Team Liquid, Grayhound Gaming, Complexity Gaming, The MongolZ, Fluxo, and FaZe Clan
The 16 teams from Challenger Stage will compete for the 8 spots going onto Legend Stage. Then they will compete altogether with 8 other teams in the Legend Stage. The Challenger ended with ENCE, G2 Esports, Apeks, FaZe Clan, Ninjas in Pyjamas, Monte, Team Liquid, and GamerLegion advancing to Legend Stage. All of the 8 teams that qualified for Legend Stage were kind of expected, but personally, I was hoping to see Mouz qualify, since they made it into the quarter-final in the Rio Major 2022.
Legend Stage: Natus Vincere (NAVI), 9INE, FURIA Esports, Fnatic, Heroic, Into The Breach, Bad News Eagles, and Team Vitality
The Legend stage was full of surprises, teams that we hear a lot from like NAVI, G2 Esport, ENCE, and FURIA Esports didn't make it into the quarter-final this year, and FaZe Clan barely made it into the quarter-final. But this is also the beauty of CS:GO where any team has the chance of making it into the final stage and winning that championship. There's no absolute predictable winner which makes it fun and entertaining to watch the teams getting rounds after another until victory, no one knows when the clutches and comebacks could be coming. But personally, as a G2 Esport fan, I was hoping for G2 Esport at least to make it to the semi-final and for Niko to finally win a major, and for Monsey to become the youngest in CS:GO history to win a major.
Heroic and FaZe would start the Champion Stage for us on May 18 Paris time 9:00 AM which is around May 18 3:00 AM EST, since Paris time is about 6 hours ahead of EST. So I don't recommend either staying up late till 3:00 AM in the morning or sleeping for a few hours and then getting up at 3:00 AM, not a good idea if you have work or school that day. Maybe get up for Into The Breach vs Vitality which starts at Paris time 1:00 PM which is 7:00 AM EST, watching a few rounds on the way for work and school.